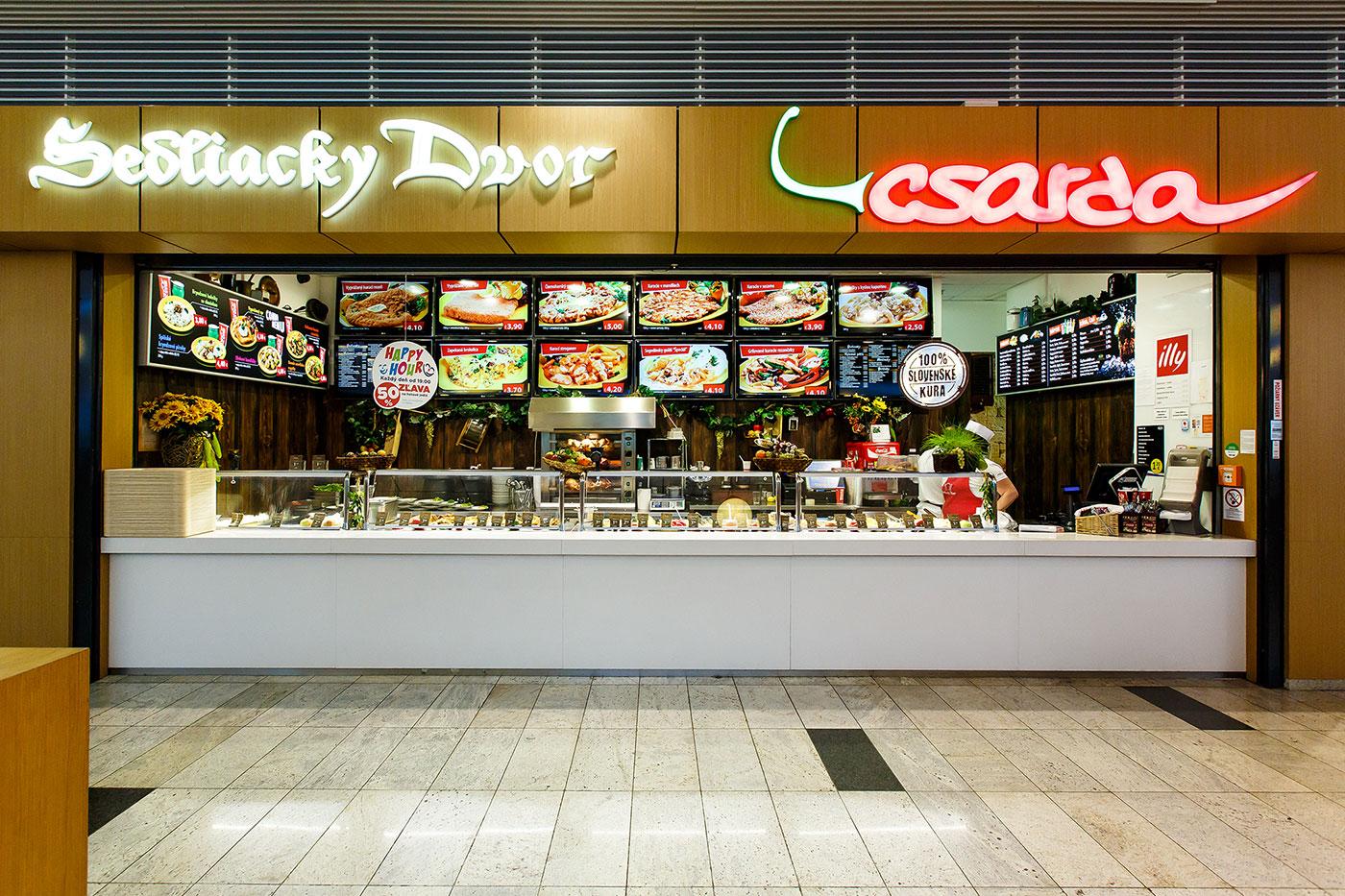 OPENING HOURS:
MO - SU: 09:00 – 21:00
CONTACT:
Sedliacky Dvor Aupark
SC Aupark Košice
Námestie Osloboditeľov 1
2nd Floor
Tel.: +421 917 092 370
Andiamo Taverna, s.r.o.
Komenského 11/A
040 01 Košice 
IČO: 52 673 014
IČ DPH: SK2121098023
zapísaná v OR Okresného súdu Košice I, odd.: Sro, vložka č.: 47318/V
E-mail: prevadzkar@andiamopizza.sk
LinkedIn   Andiamo Group
Come and try traditional meals served from the pots of our grandmothers. The Sedliacky dvor fast food restaurant in the Aupark Shopping Centre offers traditional Slovak dishes served as fast food.