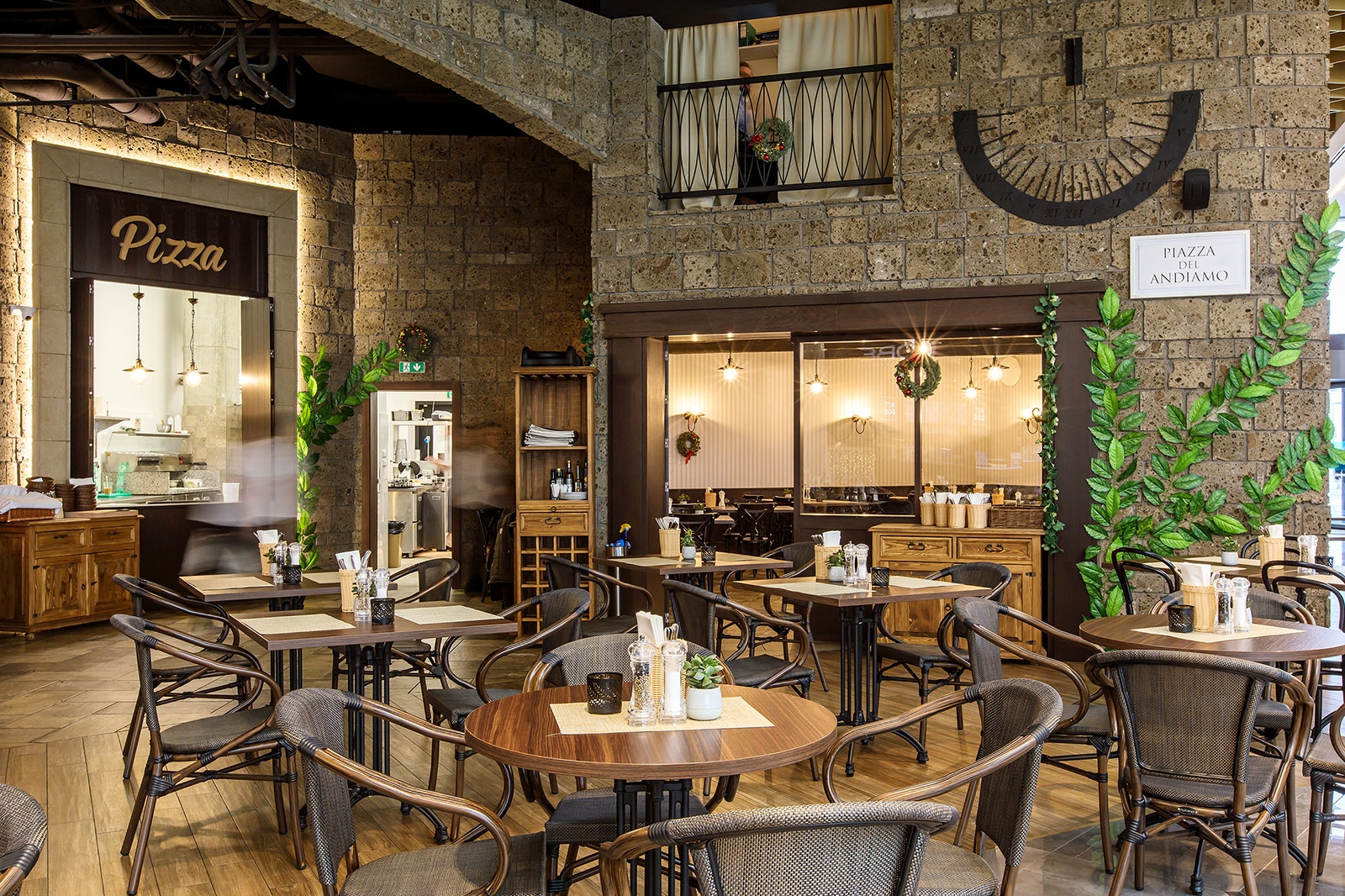 Andiamo Ristorante Prague
Italian restaurant Andiamo is finally in Czech republic, right in Prague 
in the shopping center Chodov! Successful concept of Italian cuisine 
under the heading of Andiamo Group, which is based on high quality, 
exceptional taste and modern food styling. Trying out is definitely 
fresh semolina pasta that our chefs produce themselves and serve with 
a range of delicious sauces. Our pizza has a thin, crisp dough because 
we bake it in a classic wood oven. The menu includes fresh seafood and traditional Italian 
desserts. If you go for lunch, you can also choose from a discounted daily 
menu or business menu that will be appreciated by your business partners.