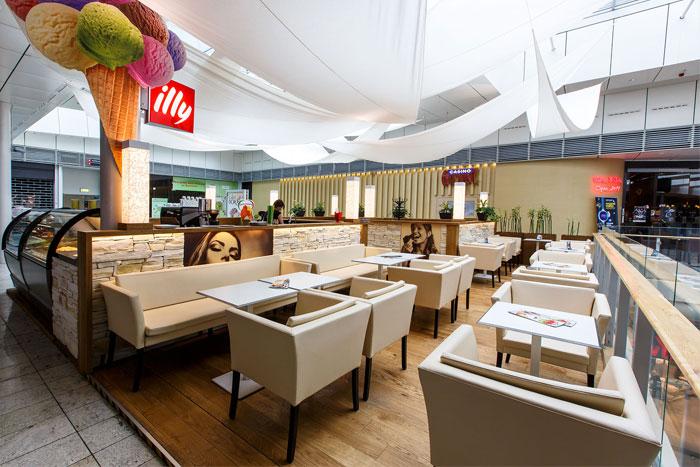 OPENING HOURS:
MO - SU: 09:00 – 22:00
CONTACT:
ANDIAMO GELATO
SC Aupark Košice
Námestie Osloboditeľov 1
2nd Floor
Tel.: +421 917 167 315
Andiamo Taverna, s.r.o.
Komenského 11/A
040 01 Košice 
IČO: 52 673 014
IČ DPH: SK2121098023
zapísaná v OR Okresného súdu Košice I, odd.: Sro, vložka č.: 47318/V
A unique pastry shop in the Aupark Shopping Centre in Košice, where you can relax with a delicious coffee and tasty, always fresh cakes. To satisfy your appetite, we also produce our own homemade ice cream for you. We prepare it fresh every day from the best-quality ingredients. Everything is prepared by certified personnel, according to our own recipes. You will not find many of these ice creams elsewhere in Košice. We are the only pastry shop in Košice, where you can order the Pilsner Urquell tank beer and excellent cakes from our neighbouring pub, or cocktails made by our bartender in our Andiamo Pizza restaurant. We are looking forward to your visit.