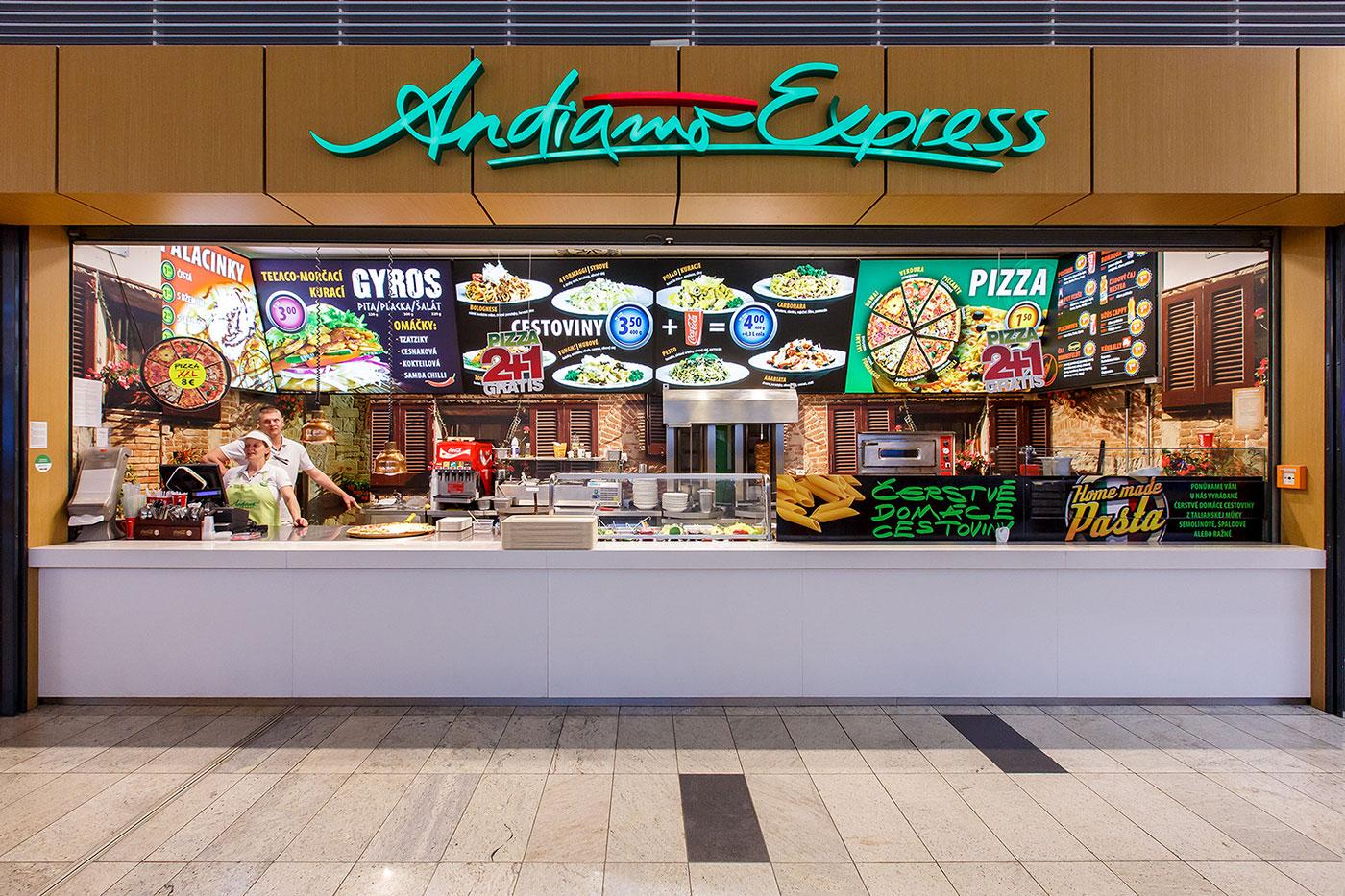 OPENING HOURS:
MO - SU: 09:00 – 21:00
CONTACT:
ANDIAMO EXPRESS
SC Aupark Košice
Námestie Osloboditeľov 1
2nd Floor
Tel.: +421 917 092 370
E-mail: prevadzkar@andiamopizza.sk
 
Andiamo Express offers authentic Italian pasta and pizza served as fast food. You will find the original French pancakes with different flavours and traditional gyros only with us.