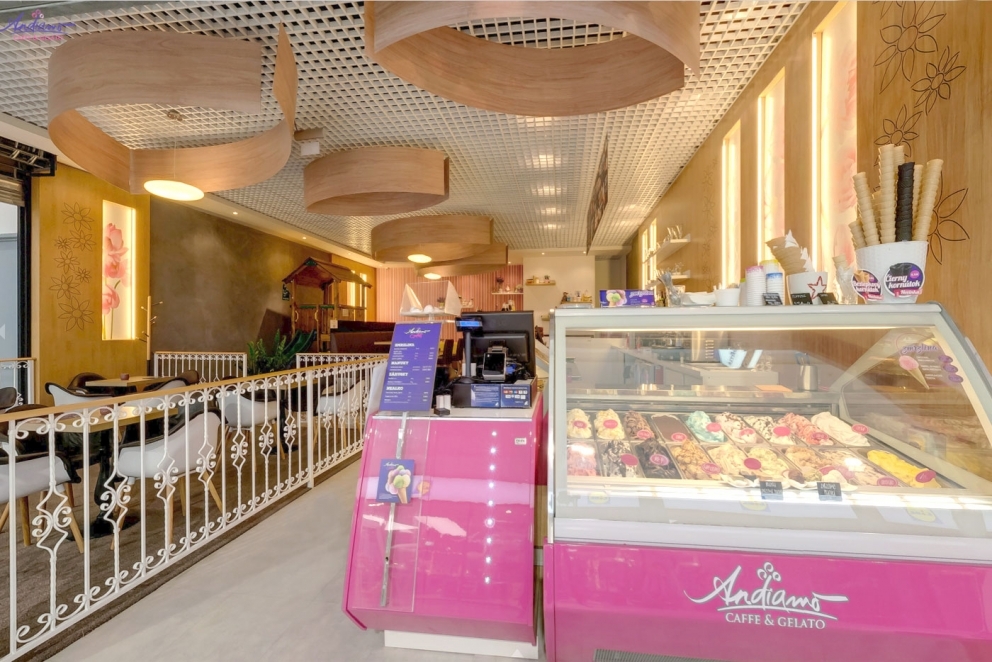 Andiamo Caffe & Gelato Cassovia
OPENING HOURS:
MO – SU: 08:00 – 20:00
CONTACT:
Andiamo Caffe & Gelato
OC Cassovia Košice
Pri Prachárni
Tel. číslo: +421 915 571 932
Andiamo Gelato, s.r.o.
Komenského 11/A
040 01 Košice 
IČO: 50 186 418
IČ DPH: SK2022657824
zapísaná v OR Okresného súdu Košice I, odd.: Sro, vložka č.: 38588/V
The new Andiamo Caffe & Gelato confectioner's shop offers a pleasant rest in a cosy environment with an excellent coffee, delicate and always fresh home-made pastries. Our home-made ice-cream will please your appetite. It is fresh-prepared every day, using quality ingredients. Everything is prepared by certified employees, based on our own recipes. Some sorts are unique and not available anywhere else in Košice. Our confectioners produce also a unique sort of lactose-free, gluten-free and vegan ice-creams and various bio, raw, gluten-free, lactose-free and vegan pastries and desserts. We offer home-made creamy and sorbet type ice lollies with various toppings. Come and enjoy your day with us.